The Buzz - Investment and Stock Market News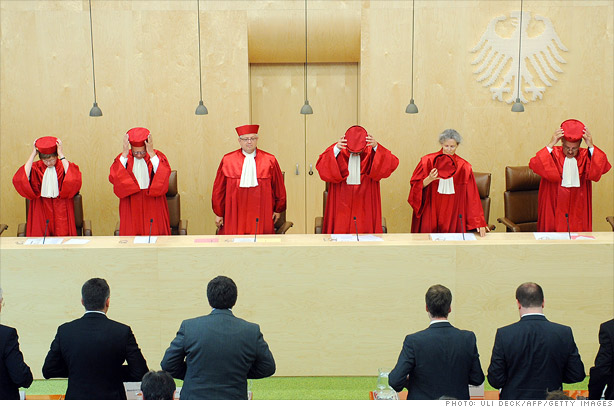 The fate of Europe's latest rescue fund will be decided this week by a high court in Germany.
At issue is an injunction that would block the German parliament from ratifying the international treaty governing the European Stability Mechanism, or ESM.
The ESM is a key component of the "breakthrough" agreement announced in June by euro area leaders, including German Chancellor Angela Merkel, that is aimed at stabilizing financial markets and strengthening the region's banking system. The German Constitutional Court is expected to rule on the issue Wednesday.
The stakes are potentially high for Spain, which is widely expected to tap the ESM in order to qualify for the European Central Bank's new bond buying program. Spain has already requested up to €100 billion in bailout loans to recapitalize its banking sector.
Italy could also come under pressure if the court rules against the ESM, since many investors see…
View original post 487 more words